Michael Welch
Team Leader | Realtor®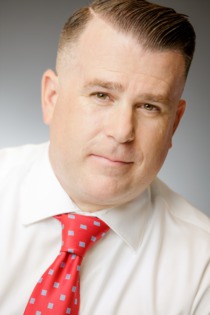 Michael Welch with RE/MAX Estate Properties has been successfully selling homes and investment properties since 2000! With numerous happy past clients, he strives to give each client the personal attention they seek. Knowing that everyone's situation is different, this is important for a successful sale.
Mike has lived in the South Bay for many years and has intimate knowledge of the areas from Torrance, the Beach Cities and Palos Verdes Peninsula. He is a 3rd generation Realtor and prides himself on taking care of his clients like family.
He began on his real estate path in 1998 when he started working for Frontier State Bank, a local bank in Redondo Beach. Mike's parents co-founded Frontier in 1978, which specialized in construction loans to local real estate developers in the booming South Bay housing market. While working closely with local developers and real estate agents, Mike developed his own interest in the real estate sales market.
Mike's grandparents had been very active real estate brokers in the West L.A. and South Bay since the early 1960s, owning a franchise company in Westchester. It was only natural that in 2000, he received his real estate license in California and began working full time in real estate sales. Mike's grandparents have since retired, but the wealth of knowledge and his own experiences since 2000, is immeasurable!
The combination of spending his entire life surrounded by real estate and banking gives Mike the quality of traditional customer service, which seems to be disappearing these days and the technological advances of today's fast paced, info centric world!
Mike enjoys spending time with his wife, Lisa and 2 kids, Olivia and Tyler. They take advantage of everything the South Bay has to offer, especially the weather!
In 2005, Mike decided to team up with the dominant franchise in the South Bay, RE/MAX Estate Properties and the RE/MAX brand. RE/MAX is known around the world and offers both Mike and his clients many advantages. Locally, RE/MAX Estate Properties is a well known company and has the dominant market share with offices throughout the South Bay and Westside! Mike couldn't be happier to be associated with RE/MAX and enjoys the many benefits he is able to offer his clients, including out of area referrals, relocation and much more.
Mike works out of RE/MAX's Redondo Beach office and would love to meet with you to find out how he can tailor his knowledge and services to fit your specific needs and situation. He can be reached at (310) 929-0202